The disease is native to the African continent, where many wildlife species can transmit it to humans. The United Kingdom has warned that all the patients treated on its territory have in common to have homosexual relations.
After the United Kingdom and Portugal, it is Spain to be struck by monkeypox. At least eight people are very strongly suspected of being carriers of the disease on Spanish territory, which prompted the local Ministry of Health to launch a health alert, as revealed this Wednesday by the daily El País.
An infection that results from close contact
Monkeypox is a disease caused by a virus found in certain jungle areas in Africa. This is where several mammals, such as monkeys or rodents, can transmit this infection to humans. Although the accompanying rashes are particularly impressive, monkeypox is only fatal between 1 and 10% of cases, especially in young children, as the World Health Organization (WHO) points out. .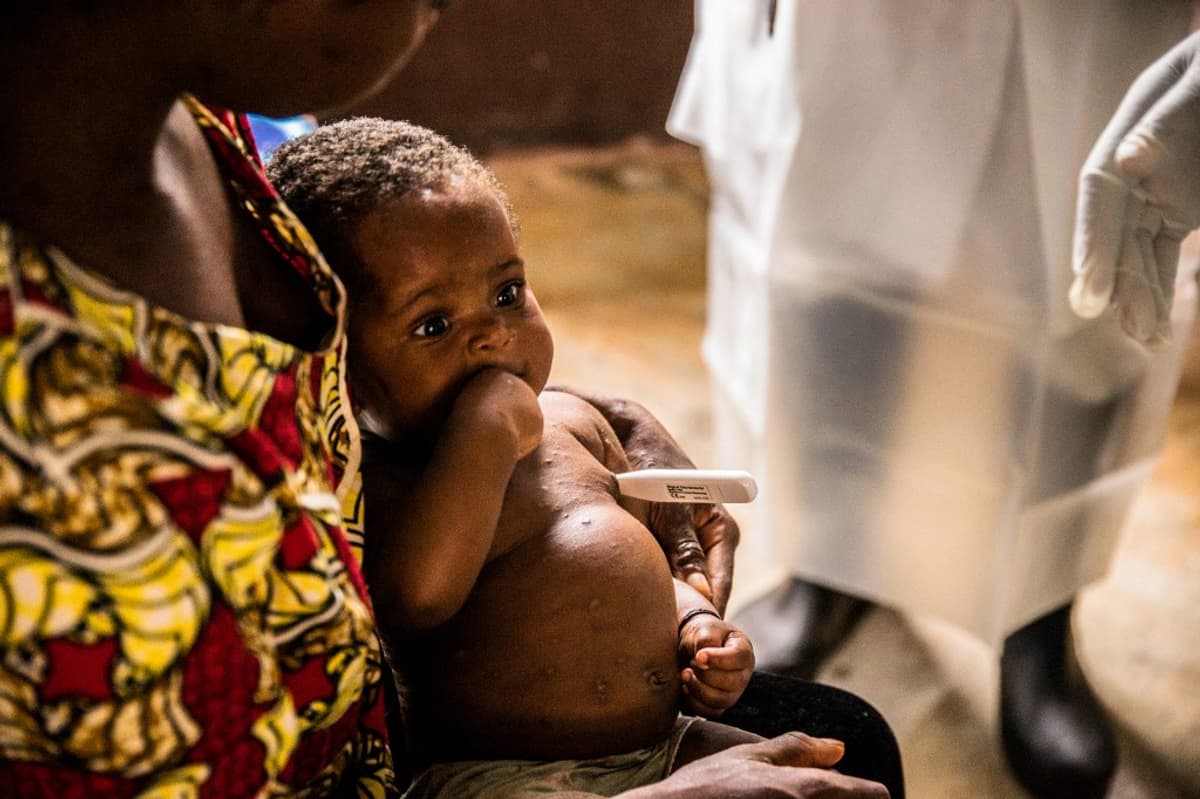 "The clinical presentation is similar to that seen in patients with smallpox in the past, but less severe," says the organization. Up to several thousand lesions can be listed on a patient, in 70% of cases in the oral mucosa, but also on the genitals, the eyelids and the eyeball.
Animal-human infection first occurs through direct contact with blood, body fluids or skin lesions of infected animals. Human-to-human infection "may result from close contact with infected secretions from the respiratory tract, skin lesions of an infected subject or objects recently contaminated with biological fluids or materials from a patient's lesions", explains WHO.
Earlier this week, the British Health Security Agency (UKHSA) indicated that of the 7 confirmed cases across the Channel, all the patients were men who had homosexual relations.
An infection normally rare in Europe
The Spanish health alert system has called on communities to "urgently" present to public health services patients with symptoms identified with this monkey pox.
"An alert has been opened at the National Center for Microbiology, where the samples must be sent if cases meeting the definition are detected. We are working on a procedure to take care of these cases and their contacts," the ministry said. Spanish Health in a document sent to local authorities.
Since its discovery in humans in 1970, monkeypox has remained rare in Europe. But the current epidemic, with cases detected in Spain, Portugal and the United Kingdom, raises fears of an uncontrolled and large-scale circulation of the virus among groups of men who have homosexual relations, as pointed out El País.
"The most recent cases are in the gay and bisexual communities. As the virus is spread through close contact, we advise these groups to be alert for any unusual rash or lesion on any part of their body, especially their genitals, and to contact a sexual health service if they have any concerns," the UKHSA said on its website.
#Monkeypox #Spain #launches #health #alert #discovery #cases